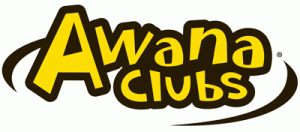 Awana is a ministry that helps parents and church raise children to know, love and serve Christ.
The Awana club embraces five principles:
Awana is centered on the gospel.
Scripture memory is key.
Awana is exciting and fun.
Children and youth are trained to serve.
Awana is built on strong leadership.
CLG offers three Clubs:
Preschoolers (3-4 years old)

8:00PM – 9:30PM

Kindergarten through second grade

Third through sixth grade
Each weekly club meeting consists of three major segments after the Opening ceremony:
Large Group Time – The group will meet together for singing, a Bible lesson, gospel presentation, testimonies, awards presentations and announcements.
Handbook Time – In this segment, the club members will meet with their leaders in small groups. This time allows them to disciple children by building relationships, listening to verses and helping them understand their meanings.
Game Time – This is a fun, high-energy time that attracts children to club.
Click here to view our Awana Club Brochure

Click here to view our Cubbies Brochure